Thought leader
Wedig von Bonin (1942 - 2016)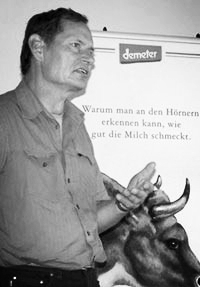 Wedig was one of the pioneers and veterans of biodynamic agriculture. As early as 1968 he converted his Eichwerder farm on the Baltic Sea and was thus one of the first Demeter farmers in the north.
Due to his enthusiasm for biodynamic preparations and constellation research, he was internationally valued as an expert.
Wedig von Bonin was a longtime friend and companion of Maria Thun, with whom she worked closely. He was involved in the process of creating the pats preparation (his favorite preparation) from the very beginning.
On a small scale, he has also sent the pats preparation to other farmers, gardeners and allotment gardeners for many years. In 2008, together with his foster son Simon, he founded Biodynamic Preparations GbR with a small online shop - the first in the world - to cope with the ever-increasing demand and the changing demands of biodynamic farms. In doing so, he once again demonstrated his foresight and pioneering spirit.
After his death in 2016, the company was passed on to the younger generation and is now being continued by Wedig's foster children.
Wedig once said he wanted to "be able to answer any question about biodynamic preparations."
Wedig, we'll do it for you. You miss.
Dr. h.c. Maria Thun (1922 - 2012)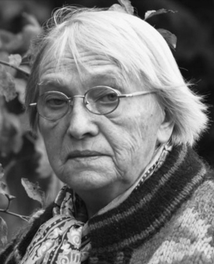 Maria Thun is regarded as a veteran of the biodynamic movement. Through her work, she has shaped biodynamic thinking in many countries around the world. For over 50 years she has published her "Thun-Kalender" (sowing days), which has been translated into over 20 languages. It was through this calendar that biodynamic farming first reached the public and inspired many people.
In addition to her calendar and numerous other publications, books and lectures on her research around the world, she began developing the pats preparation according to Maria Thun more than 40 years ago. Inspired, she writes in her book "Instructions from Constellation Research", by the nuclear tests in the atmosphere of various countries in the late 1950s and early 1960s.
With the pats preparation she wanted to offer help to protect our soil and the fruits that grow on it from contamination, to stimulate the organic processes in the soil and to increase soil fertility.
In 2009 she was awarded an honorary doctorate for her services to agriculture.
Further information about Maria Thun can be found under the following links
On the death of Maria Thun - demeter.de